Are You a Friend of the Festival?
On March 19th, 2020 Queens World became the 1st festival to in the world to produce virtual screenings during the pandemic. Thanks to the filmmakers who shared their films with a world that was suddenly shut down, 30,426 people 'tuned in'.
In 2021, Queens World launched The Listening Tour and was the first NYC event to hold a truly hybrid event with 198 films on line and 143 live in five venues in Queens New York.
In 2022, The Listening Tour racked up over 9,000 views and the festival produced a sprawling month long hybrid experience with 157 films from 27 nations screening live in 5 venues and 122 films from 16 nations running for 2 weeks at FilmFestivalFlix.com.
As we move forward, we depend on our relationships with supporters like you. Please know that 87% of your donation goes directly to the programs.
Please help us bring HOPE into 2023!
You just contributed to our submission waiver fund!
You just paid for a Facebook ad for a screening!
You just provided 4 filmmakers with a 30 second media spot for their screening!
You just paid for a production team to tape and stream a live event! 
You just paid for one month of the Young Filmmakers Program.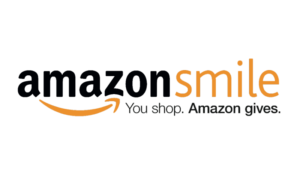 On our website, on the donor page, we want to change the information about amazon smile on the donate page.
There is a cool program that you can reach at this link: https://smile.amazon.com/ch/46-5631277 .
When you select us as your charity, Amazon will donate 0.5% of the price of your eligible purchases to Queens World! 
Not all items purchased are eligible and we are not sure how that designation is made, but we do know that everything that comes our way helps us provide free screenings in city parks, family programs at schools and our Young Filmmaker Program at PS 69Q.
Make your online purchases count with no extra effort on your part by downloading this free extension: https://www.couponchief.com/makemesmile or start each shopping session at the URL smile.amazon.com.
It has all of your fave items as regular Amazon, so no worries.