Screening event: The Daughters of the Dust
7th Annual Queens World Film Festival
2017 Spirit of Queens Honoree
Julie Dash
event sponsored by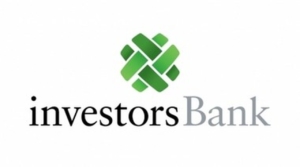 March 14, 2017
Opening Night
7th Annual Queens World Film Festival
2017 Spirit of Queens Award
presented to
Julie Dash
Artist. Icon. Pioneer. Leader. Mentor. Teacher.
Masterful Filmmaker.
"Daughters of the Dust"
Wednesday March 15, 2017
8:00 pm
Redstone Theatre @ Museum of the Moving Image
"Illusions"
Saturday March 18, 2107
12:45 pm
Redstone Theatre @ Museum of the Moving Image
Ms. Dash's masterpiece Daughters of the Dust (1991), the first American feature by an African American woman to receive a general theatrical release was named to the National Film Registry by the Library of Congress in 2004.
The film announced a formidable talent with its story of an island family, descendants of escaped slaves, living off the Southern coast of the US in 1902. Superb performances, cinematography, music and touches of magical realism, grace this unforgettable film which will screen at Museum of the Moving Image on Wednesday March 15, followed by a conversation with Ms. Dash hosted by a special guest.
Later in the festival QWFF will also screen Ms. Dash's remarkable short film Illusions (1982) that takes place in Hollywood during WWII and tells the story of a female studio executive passing for white. The film examines the power of perception and explores the illusions created by Hollywood and the very illusion of racial identity.
Born in Long Island City Queens NY, Julie Dash is a filmmaker, music video and commercial director, Author and website creator. Her film studies began in Harlem in 1969 and led her to the American Film Institute and UCLA, where she made The Diary of an African Nun (1977), based on a short story by Alice Walker, which won a student award from the Directors Guild of America. Dash's critically acclaimed short film Illusions (1982) later won the Jury Prize for Best Film of the Decade awarded by the Black Filmmakers Foundation.
Her television films include "Love Song" (2000), starring R&B singer Monica Arnold, the romantic thriller "Incognito" (1999), and the domestic drama "Funny Valentines" (1999). Dash was nominated for a Directors Guild Award for "The Rosa Parks Story" (2002) starring Angela Bassett. She has directed music videos for Tony! Toni! Toné!, Keb' Mo', Peabo Bryson, Adriana Evans, Sweet Honey in the Rock and Tracy Chapman.
www.juliedash.tv.
Director: Julie Dash
United States, 1991, 112min
Format: Digital
Festival Year: 2017
Category: Feature Narrative
| | |
| --- | --- |
| Cast:   | Cora Lee Day, Alva Rogers, Barbarao |
| Crew:   | Producers: Julie Dash, Arthur Jafa, Steven Jones – Screenwriters: Julie Dash – Music: John Barnes |
| Email:   | infojuiliedash.tv |
Synopsis
At the dawn of the 20th century, a family in the Gullah community of coastal South Carolina — former West African slaves who adopted many of their ancestors' Yoruba traditions — suffers a generational split. Young Haagar (Kaycee Moore) wants to move to the mainland away from tradition-bound matriarch Nana (Cora Lee Day). Former prostitute Yellow Mary (Barbara-O) gets a cold shoulder when she returns to the island with her female lover, especially from her sister Viola (Cheryl Lynn Bruce).
Director
Twenty-five years ago, filmmaker Julie Dash broke through racial and gender boundaries with her Sundance award-winning film (Best Cinematography) Daughters of the Dust, and she became the first African American woman to have a wide theatrical release of her feature film. The Library of Congress placed Daughters of the Dust in the National Film Registry where it joins a select group of American films preserved and protected as national treasures; Dash is the only African American woman with a feature film that has been inducted into the National Film Registry. In 2012, Daughters of the Dust was placed with the Sundance Collections at UCLA. October 2015, Dash was a part of Turner Classic Movies (TCM), Trailblazing Women series, co-hosting an evening with Illeana Douglas. Dash is currently in production on a feature length documentary about Vertamae Smart Grosvenor, a world-renowned author, performer, and chef from rural South Carolina who has led a remarkably unique and complex life. The film is based upon Grosvenor's bestselling work, Vibration Cooking: or the Travel Notes of a Geechee Girl. Dash has written and directed for CBS, BET, ENCORE STARZ, SHOWTIME, MTV Movies and HBO. She directed the multi-award winning movie The Rosa Parks Story, which earned two NAACP Image Awards, an Emmy nomination for Angela Bassett, and a DGA Best Directorial nomination. Additional films include Incognito, Funny Valentines, Love Song, and Subway Stories: Tales From the Underground. Her work as a film director includes media design for museums, a theme park pavilion for Disney's Imagineering, and The National Underground Railroad Freedom Center Museum's environmental theater presentation of Brothers of the Borderland. Her work includes music videos, documentary, PSA's, industrial documentary films, and commercial spots for fortune 500 brands, i.e., Coca Cola and GMC. Recent retrospectives of Dash's narrative film work have been held in Beijing, Hong Kong University, China; Charleston, SC, Creteil, France; Taipei, Taiwan; and Philadelphia, PA. Dash also served as chair of the International Jury at the Kerala International Film Festival, India. Julie Dash is the Distinguished Professor of Cinema, Television and Emerging Media (CTEMS) at Morehouse College. From 2013-2015 she was a Visiting Assistant Professor at the College of Charleston, in the department of African American Studies, and with the Avery Research Center for African American Studies; in 2013 she held the Bob Allison Chair in Media at Wayne State University. Ms. Dash earned her MFA in Film & Television production at UCLA; received her BA in Film Production from CCNY, and she was a Producing and Writing Conservatory Fellow at the American Film Institute's Center for Advanced Film Studies. Dash has a novel published by Dutton books; and The Making of Daughters of The Dust, published by The New Press.