2022 Spirit of Queens Honoree: Sandra Schulberg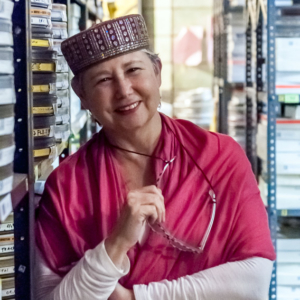 If being a fiercely indie filmmaker and barrier-breaker make one worthy of the Queens World Film Festival's "Spirit of Queens" Award, Sandra Schulberg qualifies.
Schulberg began organizing indie filmmakers in the mid-1970s, culminating with her founding of the IFP in 1979. Now know as Film Independent in LA and the Gotham Film & Media Institute in NY, these non-profits continue to provide crucial support to indie filmmakers. The IFP Market she started (now know as Gotham Film Week) attracted festival directors and buyers from around the world.
In 1980, she and fellow filmmakers founded First Run Features, a distribution cooperative that booked indie movies and docs into arthouse cinemas around the country.
These initiatives, in parallel with the Sundance Film Festival, laid the groundwork for an alternative film economy that gave rise to new indie film distributors who now had a market they could exploit. The IFP's Spirit & Gotham Awards helped crystallize critical recognition and in turn expanded the audience. This was by no means a one-woman campaign but Sandra Schulberg's strategic interventions, through the IFP and First Run, served as drivers from the beginning.
In 2008, Schulberg turned her attention to a new problem — saving and keeping accessible the most important and diverse indie films of the past 50 years. This concern culminated in her launch of the IndieCollect campaign, an initiative of the non-profit she runs, the Laboratory for Icon & idiom.
In cooperation with the Academy Film Archive, Library of Congress, UCLA Film & Television Archive, Museum of Modern Art, Harvard Film Archive, Anthology Film Archives, and Black Film Center/Archive (among others), she and the IndieCollect team have helped to rescue thousands of motion picture negatives. IndieCollect has gone on to restore 50 of those films (with many more in the pipeline) and is getting them to new audiences with the help of Kino Lorber, Criterion and other partners.
The demands of IndieCollect leave little room for production, but Schulberg co-produced Beth B's EXPOSED in 2013. During the pandemic, she co-produced FILMMAKERS FOR THE PROSECUTION by Jean-Christophe Klotz. It is adapted from her monograph about how motion picture evidence was used to convict the Nazis at the Nuremberg trial, an assignment given to her father and uncle — Stuart and Budd Schulberg — by their OSS commander John Ford. In release by Kino Lorber, It screens Nov 3, 2022, at the at Museum of the Moving Image as a special event of the Queens World Film Festival.
For her service to American independent cinema, Sandra Schulberg has received Film Independent's Spirit Award, the Gotham Award, and the Berlin Film Festival's Kamera Award. In 2020, IndieCollect received a special award from the New York Film Critics Circle for its service to American independent cinema.
For more information:
Sandra Schulberg
President
IndieCollect
+ 1 917 667 6077
sandra.schulberg@indiecollect.org